1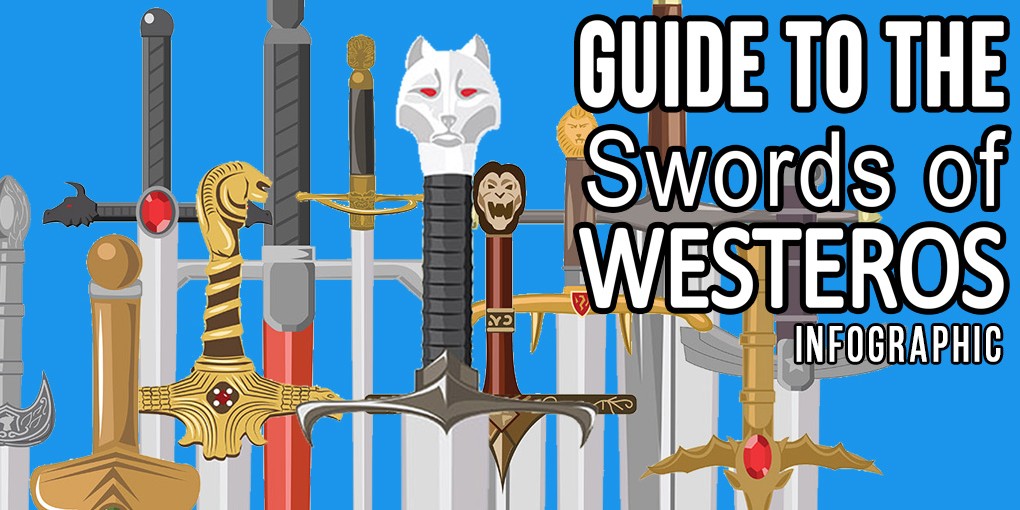 Guide to The Swords of Westeros Infographic
In Westeros, swords are serious business. Most of the swords in Game of Thrones are imbued with heavy symbolic value and play an important role. With its quasi-Medieval setting, the show is not any typical epic, as all swords are not mere props, but have names, history and play an integral part in the story. As Jaime Lannister puts it, "... the best swords have names."
As we wait for the release of the next season of Game of Thrones here is a rundown of some of the most popular swords from the series! Be sure to read all the way to the bottom we have collaborated with CivilizationEx to share a special video!
Special Video from Civilization Ex!
So tell us what is your favorite sword in series? Tell us in the comments section below!
cREATE

NED STARK'S ICE

!

Enter your email below to get our DIY guide to create Ned Stark's Ice 100% FREE
Feel free to continue reading on to part 1-4 of our Guide to the Swords of Westeros Series and enjoy!