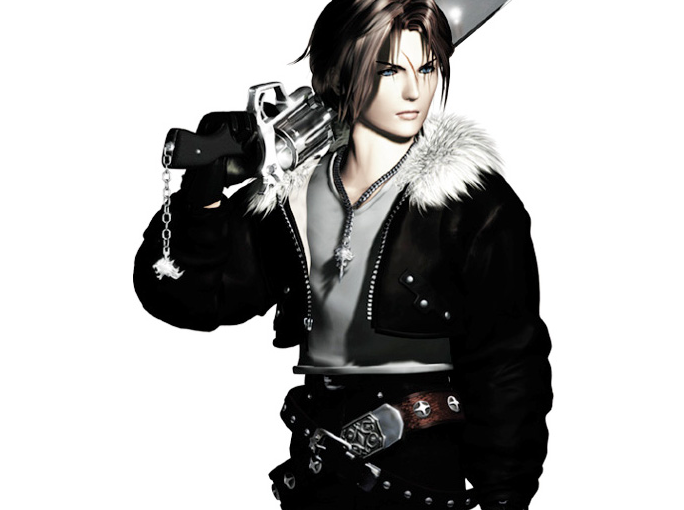 Squall's Gunblade
Squall's Gunblade
ORIGIN
The Final Fantasy 8 took the gaming industry by storm. Its first release in 1999 was a great relief from the already commonplace and not so interesting previous series. Computer gamers could not wait for the release of the windows edition of the game. The one thing that all gamers can attest to is the proficiency of the weaponry of the Final Fantasy 8. Gamers had enough of guns and other common weapons. Introduction of new sophisticated weapons in the game provided that high that gamers so much longed for. Of note is Squall's Gun blade from Final Fantasy.
DESCRIPTION
Squalls Gun-blade is a fighting weapon that was popularized by the Final Fantasy 8. This weapon is a sword that is shaped like a gun. Its blade resembles a gun barrel, it has a trigger and even an handle that is shaped very much like a gun-handle. The only difference between the sword and an actual gun is that the sword does not fire anything. You can pull the trigger but you cannot take the enemy down with a bullet in the head.
The sword is a stainless steel of about 28.5 inches long. Its handle is 9.5 inches long, the rest of the length being mostly that part that brings discomfort to your enemy. Its hilt as an insignia of lion-heart. The sword has a customized leather sheath. Even though, it does not release bullets, it can actually fire and produce the sound of a gunfire.
The sword has made gaming much more fun. First, it is a revolution of all other weapons that have been used before. Looking at it, you see a combination of two most deadly weapons on earth, that is, gun and a sword.
SPECIAL ABILITIES
The blade of the sword is sharp enough to terminate an enemy with a single blow. Every contact that it makes with an opponent is deadly, or at least bad enough to cause some serious hemorrhage. The relatively long handle of the sword keeps you protected from an accidental personal injury. It would be demoralizing to cut yourself with your own sword in front of your enemy. The sword is heavy enough to build a strong moment for thrusting into an opponent.
RENZOKUKEN
Renzokuken is Squall's Limit Break in Final Fantasy 8. It's a two stage attack the first sequence is a series of slashes from the gunblade. The second sequence ends with Squall preforming one of his four finishing moves.
Finishing Moves
Rough Divide
Fated Circle
Blasting Zone
Lionheart